WE ARE Y4ALL
All of our teachers are highly knowledgeable and experienced in teaching yoga at all levels. The majority of the team have completed the Y4All Yoga Teacher Training, and although we have a house style the individuality of all our teachers shines through in every class and event.
Director & TEACHER TRAINER YOGA / PILATES / AERIAL FLOW (DE/EN)
Certifications:
• 800H Jivamukti NYC Yoga Certificate
• Pilates on 5th Pilates Certificate
• Anti Gravity Yoga New York Certificate
• 200H Y4ALL Lead Instructor
• 100H Y4ALL Yoga Advanced Mentor
• 50H Y4ALL Pilates Lead Instructor
• 50H Y4ALL Aerial Yoga Lead Instructor
• E-RYT 200
Nicole is a real flower child, having first come into contact with yoga when she was small. In a playful manner she learned 'Down Dog, 'Crow' and 'Tree' while practising with her mother in the garden every morning. She has been in love with yoga ever since.
Nicole has travelled the world as a yoga teacher and has taught at many places: New York, Miami, L.A. as well as Munich, Hamburg and Berlin, where she taught at the Jivamukti Center. Whilst she has her own yoga studio in the heart of Berlin, she currently also teaches courses and holds workshops at Soho House Berlin. With more than 10,000 Teaching Hours, countless Teacher Trainings as Lead Trainer, several Yoga & Pilates DVDs and more than 1,000 Training Hours in Yoga & Pilates at international yoga centres like Jivamukti New York, the equally famous Laughing Lotus Center New York, Pilates on Fifth in New York, the Anti Gravity Aerial Center in New York and the Krishnamacharya Yoga Mandiram in India, Nicole is one of Europe's leading teachers.
Her powerful Vinyasa Flow Yoga is challenging and physically demanding. Her anatomical knowledge allows her to teach a healthy and 'clean' yoga technique that leads to a practice without injuries. Lastly, it is her lightness and nonconformity that ensures her students never lose the fun in their practice and lets them get into a groove with disco & funk and pop & electro in her classes.
Director & TEACHER TRAINER YOGA / PILATES / AERIAL FLOW (DE/EN)
CERTIFICATIONS:
• 500H Yoga Advanced Certificate
• 200H Y4ALL Lead Instructor
• 100H Y4ALL Yoga Advanced Mentor
• 50H Y4ALL Pilates Lead Instructor
• 50H Y4ALL Aerial Yoga Lead Instructor
• RYT 500 & E-RYT 200
• YPSI Certified Strength Coach & Personal Trainer
• YACEP Teacher
Lawyer, entrepreneur, globetrotter - and a huge yoga fan. That's Jonas in a nutshell. As a long-time boxer and basketball player he could never really get enthusiastic about yoga and other 'girl stuff'. But Nicole convinced him to do at least one class with her before making up his mind about it. He did. And he has never looked back. During a yoga journey to the USA in 2012 they both decided to finally open their own Studio in Berlin.
Jonas studied International Law & Business in Hamburg, Shanghai and Philadelphia and successfully worked for international law firms and internet start up companies for many years, before Nicole asked him to join her. And he did not hesitate for a moment when the idea became a studio.
As a student, Jonas worked in pro bono legal clinics and also helped teenagers from difficult homes with their school work. Therefore it was always clear that Y4ALL would become not just a just a normal yoga studio, but a studio with a non profit side that would allow children and teenagers to receive free yoga classes. Thus the idea for Y4Kids emerged.
Studio Manager & Teacher Yoga / Pilates (EN/PL)
Certifications:
• 200H Vinyasa Yoga Certificate
• 100H Y4ALL Advanced Yoga Certificate
• 50H Y4ALL Pilates Certificate
• E-RYT 200
• YACEP Teacher
Marta has been practicing and teaching yoga for nine years. She started teaching while pursuing her undergraduate studies, but it was only after she completed her master's degree that she realised sharing her passion for yoga through teaching was the right path for her.
For Marta the practice of yoga is a moving meditation. Over the course of many years, her practice has grown to encompass much more than just time on the mat: it has seeped into every facet of her inner and outer life and has been a catalyst for transformation, leading to a more balanced and peaceful life.
Over the past six years Marta has been teaching yoga in the UK, Spain and Germany where she now resides. She is currently teaching Ashtanga and Vinyasa yoga classes in Berlin and continuing to deepen her personal practice.
As an avid traveler, Marta has had the opportunity to study with yoga teachers from around the world. In addition to studying Ashtanga in Mysore, India under Sharath Jois, she has been fortunate to practice with Kino MacGregor, Lino Miele, Asta Caplan among others, and to complete a teacher intensive with Richard Freeman and Mary Taylor in Boulder, Colorado.
Her study of anatomy, philosophy, chanting and meditation have complimented her understanding of yoga. Marta also highly values the insights and experiential knowledge gained through a dedicated daily practice of Ashtanga and the importance of developing a gentle approach toward oneself and others. As a teacher and practitioner, Marta recognises the value of the teacher-student relationship and the yoga community for support in firmly establishing one's practice. She aspires to help others grow on the path of yoga and beyond.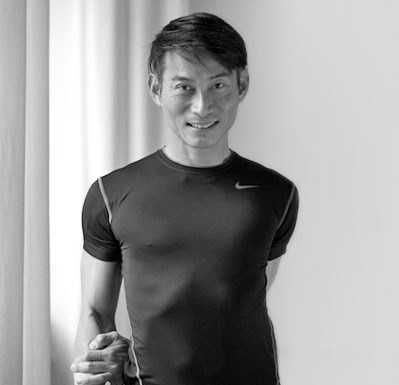 Teacher YOGA (DE/EN)
Certifications:
• 200h Y4ALL Yoga Certificate
• 100H Y4ALL Advanced Yoga Certificate
• 100H Yin Yoga Certificate
• E-RYT 200
Maverick came from Singapore to Germany in 1984 as a scholarship to the Heinz-Bosl-Foundation, Munich, for classical dance. In 1985, while taking his diploma at the Musikhochschule in Munich, he worked on a musical. From this time on, he has appeared in stage and drama performances on stages all over the world. Since 1995 he is also an actor in film and television productions.
He found yoga in 2005. He thought he could improve his golfing game, and succeeded. However, yoga worked its magic and his enthusiasm grew and the spiritual aspects of the practice began to permeate all areas of his life.
He learned and practiced with countless instructors: Colette Ward (Infinity Yoga, Glasgow), Paul & Suzee Grilley, Mark Whitwell, Sheri Celetano (Laughing Lotus, New York), Dechen Thurman, Yogeswari, Nicole Rudschinat, Cyndi Lee, Sarah Powers and Gabriela Bozic, as well as all the many others, who helped to sharpen his perception of yoga and the world. In 2010, Maverick trained as a teacher at Paul & Suzee Grilley in Hamburg and in 2011 at Chakra Theory and Practice in Singapore.
Teacher YOGA / PILATES (DE/EN)
Certifications:
• 200H Y4ALL Yoga Certificate
• 100H Y4ALL Advanced Yoga Certificate
• 50H Y4ALLPilates Certificate
• E-RYT 200
Yoga is one of Corinna's biggest passions and became a life-changing experience for her. A few years ago when she took her first yoga class everything fell into place. In summer 2015 came the second special encounter for Corinna. The unique yoga studio Y4ALL set in a converted factory building in Berlin became her second home.
Little do we realise the peace and harmony that can be found just within us. Hence, yoga for Corinna represents the best means to discover that inner connection, living a life more aware, harmonious and balanced than ever. Besides the physical benefits achieved through yoga, this self-actualisation is something she instantaneously wanted to share with other people. With precise hands-on assists along creative yoga sequences, and her ambition to constantly move her teaching to a higher level, Corinna leads her students safely but with great fun through the practice - in yoga and pilates.
Corinna offers dynamic flowing classes suitable for all levels, juiced up by heart-compelling music, which is her second passion. Not only in her regular yoga practice, but also in the music she finds a very special sense of spirituality in her daily life. Therefore, her yoga sessions are surrounded and inspired by all sorts of music from ritual dance, ancient Indian mantras over to deep house beats and instrumental sounds. This creates a lightweight and easy atmosphere for the physical yoga practice on the mat, allowing a mindful escape from the treadmill of everyday life.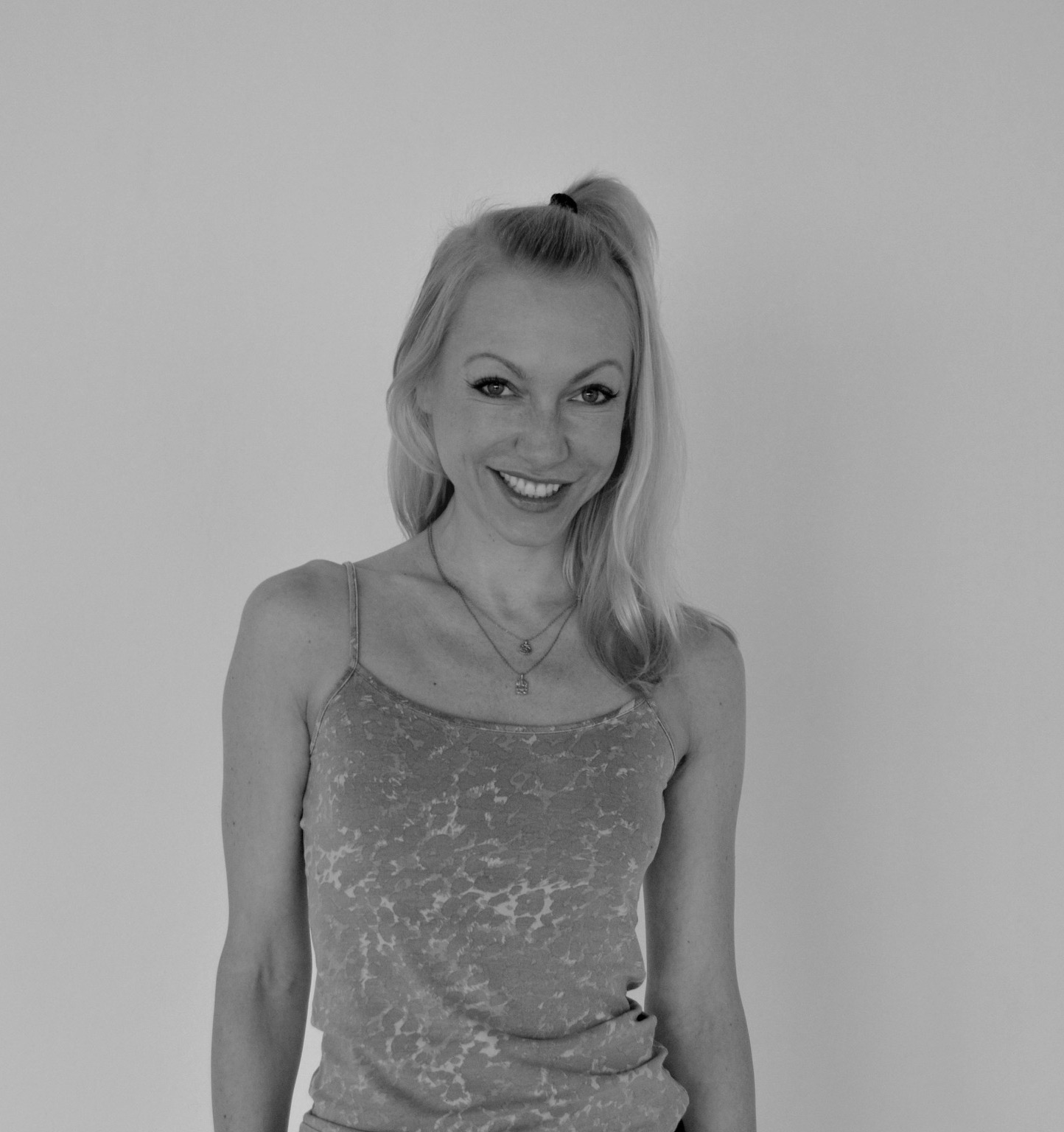 Teacher YOGA / PILATES (DE/EN)
Certifications:
• 200H Y4ALL Yoga Certificate
• 100H Y4ALL Advanced Yoga Certificate
• 50H Y4ALL Pilates Certificate
• E-RYT 200
From an early age Ava has been a constant seeker - for the bigger picture, the deeper meaning - and has become closer to finding these via artistic expression. During childhood Ava started dancing and playing the piano, writing and first and foremost acting - which she turned into a career right after she graduated high school. After extensive acting studies in Germany and New York she started working in film, television, commercials and theatre straight away. Six years ago she listened to the calling of her heart and moved from Munich to Berlin.
Year after year the feeling inside her grew stronger that her soul was still searching for a higher purpose. Ava still felt there was more to her existence than acting and dancing. One night she wished very strongly that something would enter her life and show her the way to that higher purpose. On the very next day she joined Nicole Rudschinat's yoga class. Ever since that very moment, a whole new world has opened up for Ava. It has a deep, meaningful focus on what is really important to her. But most importantly it feels like finally coming home.
Ava's deepest wish and biggest desire is for her to pass on one of the heartfelt lessons that Yoga has taught her - life is not about what you do, but how you do it. It is intensity, honesty and authenticity that are most important to Ava and she is trying to pass that on in each and every of her classes. That´s why her teaching is personal and most importantly free of any competitive or performance element. She is giving the lessons that she herself would like to receive.
Teacher YOGA (DE/EN)
CERTIFICATIONS:
• 200H Y4ALL Yoga Certificate
• 100H Y4ALL Advanced Yoga Certificate
• E-RYT 200
Eileen travelled far and wide to discover her love for yoga. During a longterm stay in South Africa it was in fact her Airbnb host who took her to her first class.
"To me practicing yoga asana feels like pressing the reset button. Being able to work on the body and mind in a way that instantly shifts your entire perspective for the better is amazing to me."
After she enjoyed a successful career as an international fashion buyer until 2016, Eileen currently exercises her creativity as a freelance stylist. She loves the arts, music and the joy of life in general.
Teacher YOGA / PILATES (DE/EN/ES)
CERTIFICATIONS:
• 200H Y4ALL Yoga Certificate
• 100H Y4ALL Advanced Yoga Certificate
• 50H Y4ALL Pilates Certificate
• E-RYT 200
With a background in contemporary ballet, Franka has always been interested in learning about functional movement and the body itself. On finding Yoga, she felt she had discovered a way of movement that felt truly strengthening and challenging whilst allowing to connect at a deeper level internally. Yoga started to make sense to her, when the sequences of intense asanas were completed by music, breathing exercises, spiritual influences and meditation. Working in the fast-evolving event and digital environment as a project manager, she finds the perfect balance in practicing and teaching yoga.
Franka completed her 200 hr Y4ALL Vinyasa Yoga teacher training with Nicole and Jonas in 2017 in Bali and is currently undergoing the 100 Advanced TT in Berlin. She brings an energetic, soulful style to classes. Her love of movement has taken her around the world, trying out many styles and studios, incorporating Dynamic Vinyasa, Yin Yoga and Power Yoga. Franka's classes focus on creative flows and balanced energy, and she aims to help her students reach beyond their perceived limitations and to support their hidden strengths
Teacher YOGA / PILATES (DE/EN)
CERTIFICATIONS:
• 200H Y4ALL Yoga Certificate
• 100H Y4ALL Advanced Yoga Certificate
• 100H Ashtanga Yoga Certificate
• 50H Y4ALL Pilates Certificate
• E-RYT 200
Sport has always played a big role in Julia´s life, most notably athletics and basketball. After a bad knee injury slowed down her sporting ambitions, Julia discovered her love for yoga more then seven years ago and attended her first yoga class with Nicole.
After travelling many times to the birthplace of yoga, India, Julia was convinced to make yoga a key part of her life, pass on her passion to others and completed her first Vinyasa Yoga teacher training with Y4All. In addition to that, Julia did an Ashtanga Training with Kamal Singh and a Pilates Teacher Training at Y4All to deepen her knowledge in anatomy and being able to offer a holistic approach in her teachings.
Julia has practiced Ashtanga and studied Ayurveda in Mysore and regularly attends workshops with teachers from all over the globe to deepen her practice and knowledge.
Julia`s classes are powerful and physically demanding but welcome all levels of students. Her interest in music and selection for her classes support a dynamic flow.
Teacher YOGA / PILATES (EN/PL)
CERTIFICATIONS:
• 200H Y4ALL Yoga Certificate
• 100H Y4ALL Advanced Yoga Certificate
• 50H Y4ALL Pilates Certificate
• E-RYT 200
Iga was born into an artistic family in Poland, where dance and classical music were a big part of daily life. After graduating Ballet School she moved to Paris to work as a professional dancer. In 2009 convinced by a friend, Iga took her first yoga class. She immediately fell in love. Despite an extensive background in dance, she realized the practice was challenging and increased her core strength, flexibility and energy. Yoga was also the perfect release after a stressful day.
She discovered how much of a positive impact her practice had on her life, both mentally and physically, as it has helped her get through many difficult times while working as a professional dancer around the world. After moving to Berlin Iga decided to deepen her practice with Nicole and Jonas and she realized she want to share her passion and practice with others so she eagerly continued her journey by completing Y4ALL TT in 2017 in Bali.
Iga seeks to pass on her knowledge and practice with her students through her teaching of alignments based classes focused on combining breath and movement. She hopes to help others develop body awareness and a balance between flexibility and strength, as well as connection with their most honest self.
Teacher YOGA (DE/EN)
CERTIFICATIONS:
• 200H Yoga Certificate
• 100H Y4ALL Advanced Yoga Certificate
• 60H Yin Yoga Certificate
• E-RYT 200
Geraldine was 13 years old when her older sister urged her to take a yoga class together. She continued practicing ever since. At age 15 Geraldine moved to the USA to complete an international high school degree, a time in which visual arts and yoga made up the majority of her daily routine - in this time she kept on telling her family and her class mates, she would love to become a yoga teacher later.
However, after graduation, she moved back to Europe to study psychology, a path that was also very interesting but not entirely fulfilling to her. Finally, after graduation, she sold all her belongings at that time and went on a 1-year trip from France to Thailand, Vietnam, Malaysia, India, and finally, California. During this trip she completed a 200h multi-style Yoga training with the focus on Vinyasa Yoga.
Living in Berlin since 2017, she soon started looking for ways to keep her life be filled with everything yoga-esque, and quickly found the y4all family. Highly motivated to deepen her teaching skills, she then completed a Yin Yoga teacher training in Spain and pursued the Advanced Teacher Training with Y4all.
Teacher YOGA (EN/FR)
CERTIFICATIONS:
• 200H Y4ALL Yoga Certificate
• 100H Y4ALL Advanced Yoga Certificate
• E-RYT 200
Sports has always been a passion for Flavie. Whether it be practicing ice skating at international level, playing rugby or running a marathon, she always liked to challenge herself - physically and mentally - via movement.
She attended her first Yoga class while living in New York, working in the very demanding environment that is the luxury industry. That's when she came to the realisation of how powerful and life-changing Yoga is. Now working in a fast-paced sports startup, Yoga is the perfect balance to a stressful day.
Yoga has a real positive impact on Flavie's life and has effects far beyond the mat. It is a way to find a more peaceful life: take time for yourself, let go and put things in perspective. When moving to Berlin, she fell in love with the powerful Yoga style taught by Nicole and Jonas and decided to deepen her practice. She completed the 200H yoga teacher training at Y4ALL and is currently enrolled in their 100H advanced program.
Flavie hopes to help others find the benefits of yoga practice in her classes and her love for travel brings music inspiration for her sequences.
Teacher YOGA (EN/KO)
CERTIFICATIONS:
• 200H Y4ALL Yoga Certificate
• 100H Y4ALL Advanced Yoga Certificate
• E-RYT 200
When Henna started practicing yoga more than 10 years ago, she didn't imagine herself becoming a yoga teacher one day. After she moved to Berlin from Seoul, South Korea in 2014, her interest in Yoga became stronger, and she started intensifying her practice, practicing more and traveling around the globe to get to know more about yoga.
Yoga became a part of her life. It was always there for her. One day she discovered the power of yoga when it comes to healing the mind and setting it free. So she decided to become a Yoga teacher to share her experiences and feelings. Now she is waiting for you to join her journey.
Teacher YOGA (EN/AR)
CERTIFICATIONS:
• 200H Y4ALL Yoga Certificate
• 100H Y4ALL Advanced Yoga Certificate
• E-RYT 200
Shahed is a Lebanese multidisciplinary artist living and working in Berlin, Germany. Three years ago he began avidly practicing yoga, although his interest in Meditation and Eastern Philosophies developed during his younger years. Shahed continues to explore this interest by often attending meditation classes and workshops at various temples and retreats. For him, Yoga is an ethical exercise, where the physical part of it is an execution of the meditative aspect.
A voracity for knowledge and cultures has led him to seek to acquire new skills through traveling and practicing yoga, and sharing these skills is the next step on his journey.
Shahed is also a Fellow Researcher at the Freie Universität Berlin, working on the topic of refugees, forced migration and, social changes.
Teacher YOGA (EN/DE)
CERTIFICATIONS:
• 200H Y4ALL Yoga Certificate
• 100H Y4ALL Advanced Yoga Certificate
• E-RYT 200
Since the age of six Judith always has been very engaged in doing sports. After having to quit her fencing career due to living abroad in Australia, the Netherlands, South Africa and Spain, she first settled for running and participated in several half marathons and XLETIX Challenges. Before coming in touch with her first yoga session, she believed Yoga is no "real challenge" and "way too spiritual" for her.
Always on the active side of living, yoga has since then become an enormous balancing tool between hectic life times and self awareness for Judith. It has helped her to become calmer in mind and accept own limits physically as well as mentally. Seeking to share her knowledge and own experiences throughout her own journey, Judith started to deepen her Yoga knowledge at Y4ALL. Her dynamic flow classes are combining breath and movements while being supported by carefully selected sounds.
Teacher YOGA (EN/DE)
CERTIFICATIONS:
• 200H Y4ALL Yoga Certificate
• 100H Y4ALL Advanced Yoga Certificate
• E-RYT 200
When the student is ready, the teacher appears.
Many years ago Yoga found Marina. It became part of her life. In 2017 she had a changing moment. Her teachers appeared. As there suddenly was the opportunity of a Teacher Training with Y4All, it just felt right. Marina is very thankful for her teachers Nicole and Jonas to open up a new world to her.
Physical practice in liaison with conscious breathing, is one of many wonderful ways to sense your own body, to calm your mind and to find inner peace. To Marina, this is a key to self-awareness, which she believes is essential to live a fulfilling and healthy life.
Finding Yoga everywhere, not only on the mat, is how she connects with her inner self in everyday life. While being an eternal student, Marina is grateful for the ability to share various flows to find balance and inner peace in our urban life. Because everything we need is within us.